Our vision is to create a pioneering green energy park in North Lincolnshire.
The UK has set legally binding targets to reach net-zero carbon emissions by 2050, which will require huge transformations in the way we heat our homes, power our industries and travel around the country. Carbon capture, storage and utilisation will need to be part of the strategy to achieve net zero carbon within 30 years.
The need for a new approach is especially urgent in the Humber, where industry currently releases more carbon into the atmosphere than anywhere else in England, and where millions of tonnes of waste go to landfill every year.
The North Lincolnshire Green Energy Park will help meet these challenges while fulfilling a vital public service and furthering the country's green revolution.
Our plans could see up to 257 new jobs created, jobs that will help develop new skills that support the region's transition to net zero. Up to 600 jobs in construction will also be created. The North Lincolnshire Green Energy Park could help establish the right conditions for another 1000 new jobs overall by attracting businesses to the area.
Benefits for you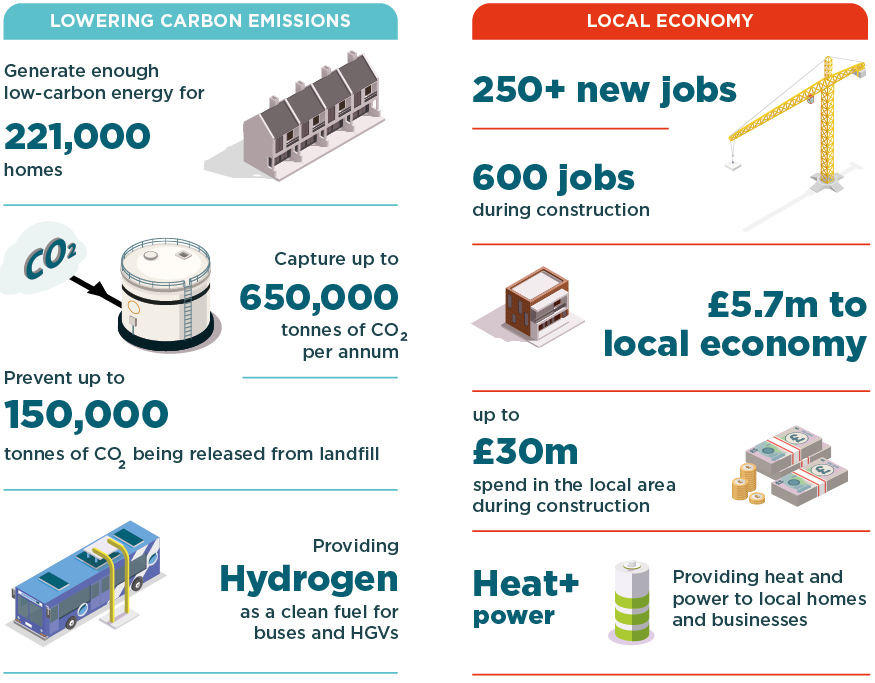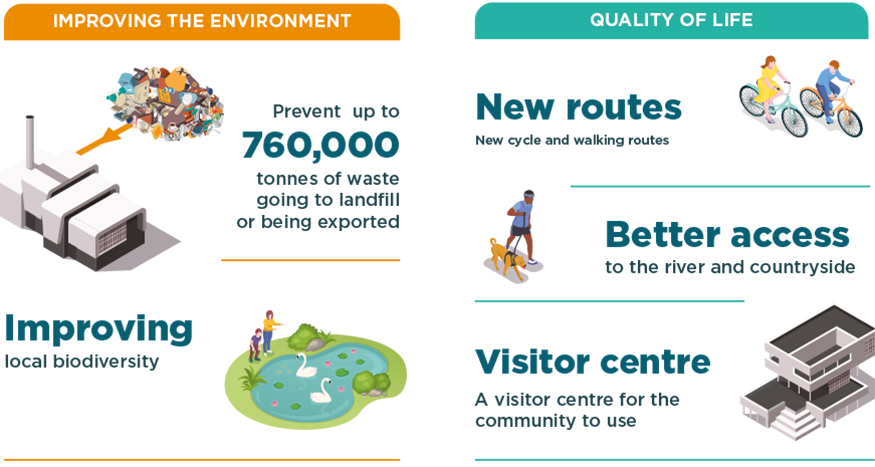 Register for updates
If you want to be kept updated on our plans for North Lincolnshire Green Energy Park, fill in your details below.