Who is Solar 21?
Solar 21 is promoting the North Lincolnshire Green Energy Park.
Solar 21 sources, develops, and manages renewable energy projects across a range of technologies including solar, biomass, biogas and energy recovery facilities.
Locally, Solar 21 has built a 23-megawatt biomass plant that will divert up to 150,000 tonnes per annum of waste wood that would otherwise go to landfill. Solar 21 has also built a 2-megawatt biogas plant which will process up to 80,000 tonnes of potato pulp and vegetable waste each year. Site works are in progress at a new 26-megawatt Energy Recovery Facility, located at Melton, near Hull, with planning consent to turn 250,000 tonnes of refuse derived fuel, that would normally go to landfill or export, into useable energy. Construction has begun on another biogas plant co-located on the same site.
These projects help to deliver the UK Government's Clean Energy Strategy, which aims to boost renewable energy technology usage in the UK. In the East Midlands and the East Riding of Yorkshire alone, Solar 21 has provided inward investment of £260m into assets valued at £750m employing 150 local staff.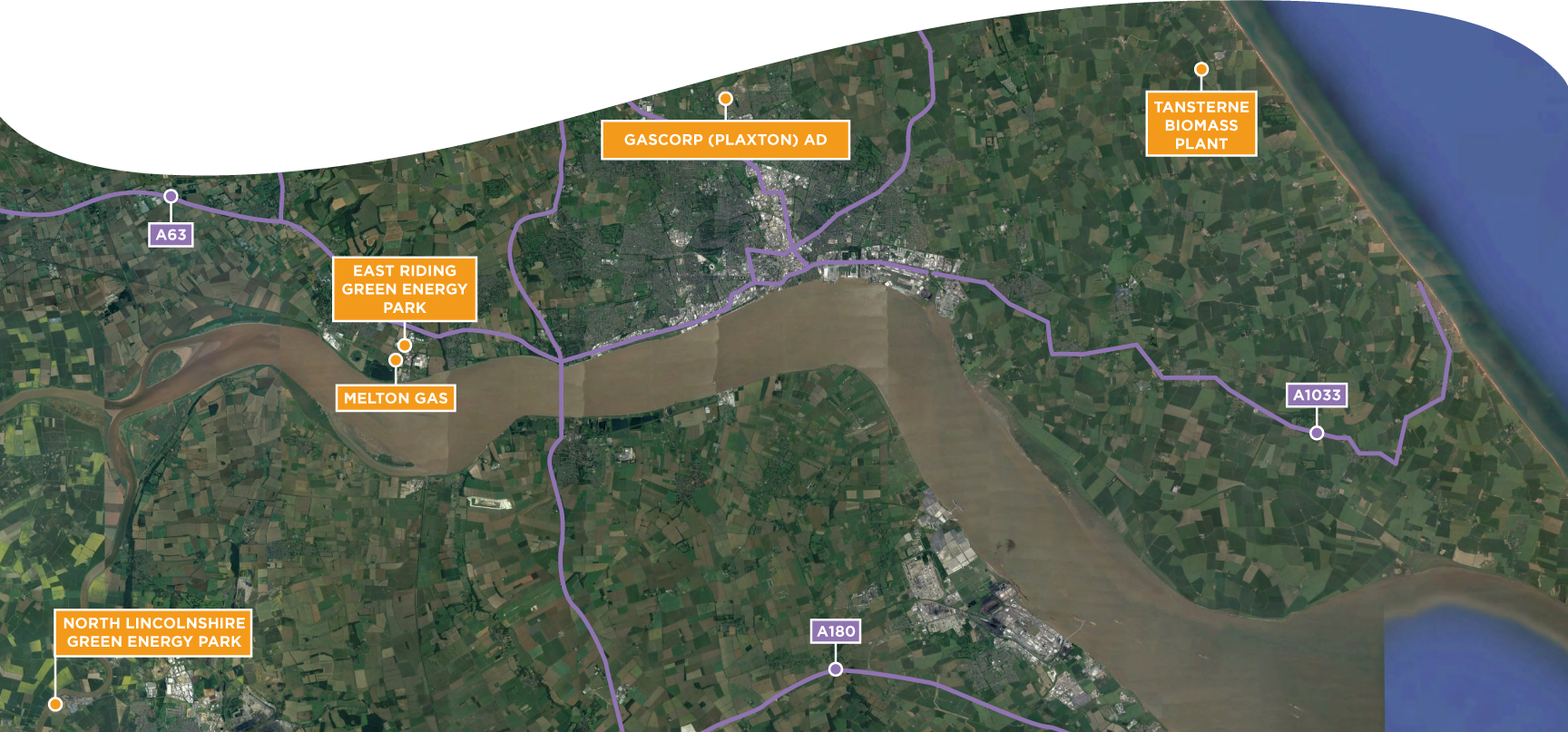 Register for updates
If you want to be kept updated on our plans for North Lincolnshire Green Energy Park, fill in your details below.