Our Vision for the North Lincolnshire
Green Energy Park
The North Lincolnshire Green Energy Park is an innovative proposal utilising a combination of technologies, to ensure that as much energy as possible is recovered from waste that cannot be recycled.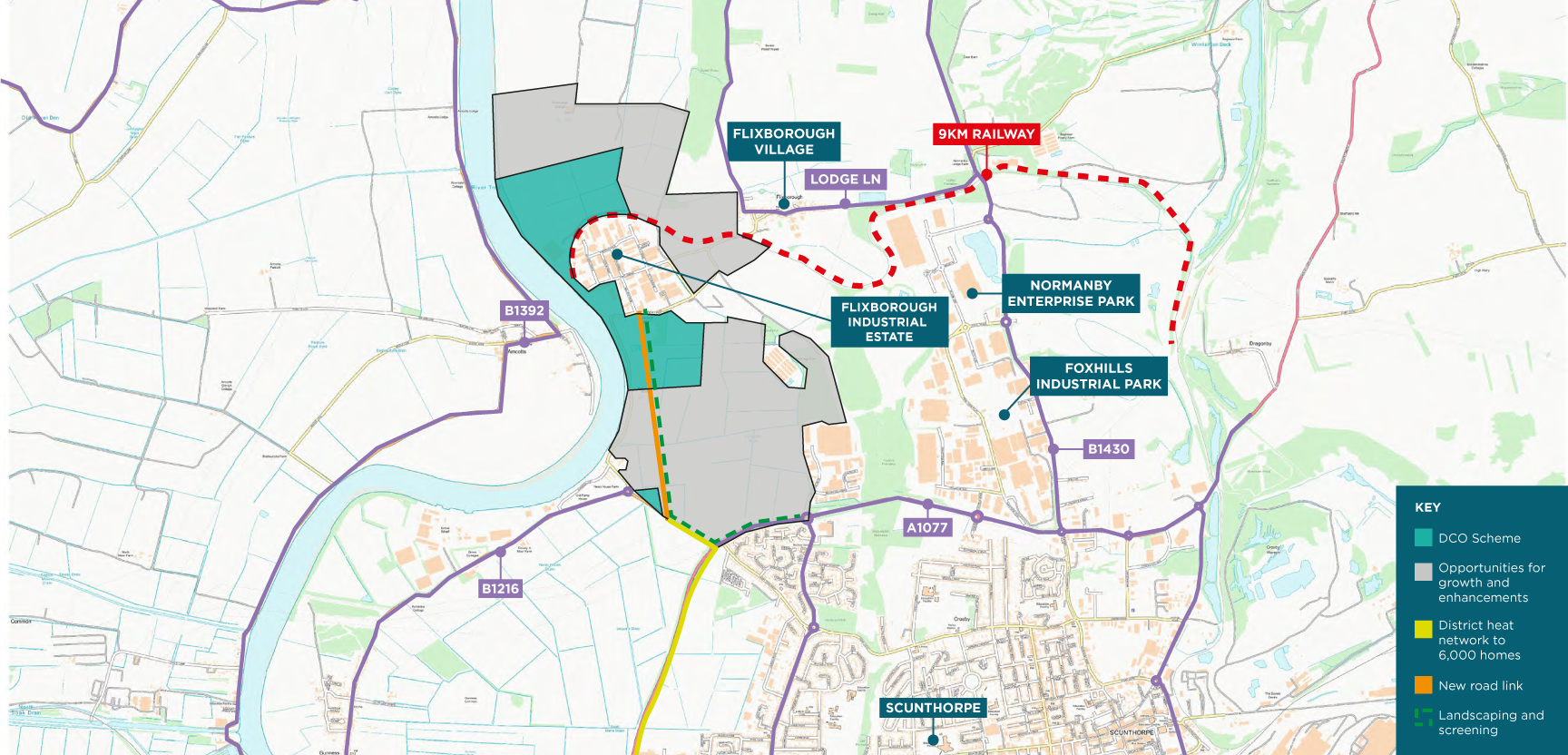 THE CORE INFRASTRUCTURE: GREEN ENERGY
At its core will sit an Energy Recovery Facility, generating up to 95-megawatts of electricity from 380-megawatts of thermal energy. To ensure the greatest possible efficiency, this will sit alongside 10-megawatts of hydrogen storage, 30-megawatts of battery storage, 120 tonnes of steam storage, and an ash treatment facility. The Energy Recovery Facility and associated energy developments are the focus of this consultation.
The Energy Recovery Facility will make a major contribution to waste management across the region, using up to 650,000 tonnes of residual waste, that might otherwise go to landfill or export every year. In doing so it will generate enough energy to meet the needs of up to 193,000 homes. It could also provide power, heat and cooling to the proposed new hospital in Scunthorpe.
Due to the size of the energy output, the scheme is classified as a Nationally Significant Infrastructure Project. This means we need to apply to the relevant Secretary of State for development consent to build this part of the scheme, rather than the local council. As it will require a Development Consent Order (or DCO), we refer to this as the DCO Scheme.
The DCO Scheme is expected to generate up to 300 new jobs.
GROWTH OPPORTUNITIES
Local businesses will be able to use the heat generated by the Energy Recovery Facility, cutting their operating costs whilst making a sustainable use of a by-product. This will help attract businesses to the area such as manufacturing and chilled storage, and 'glasshouse' agriculture. We have estimated that this may create around 1,000 jobs.
These future opportunities are not part of the Nationally Significant Infrastructure Project and are therefore not directly part of this consultation. We will be applying separately to North Lincolnshire Council for planning permission, for any wider development.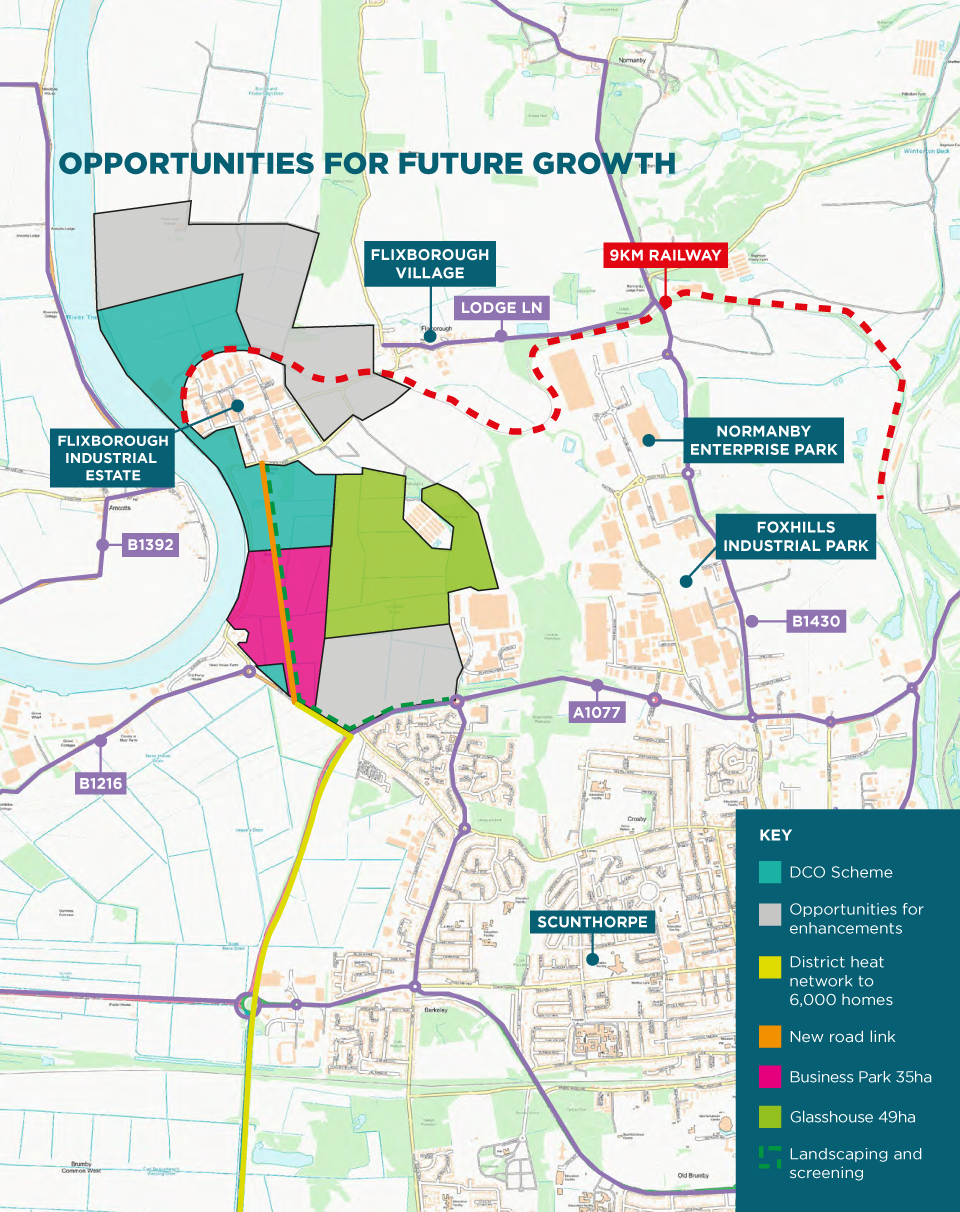 Register for updates
If you want to be kept updated on our plans for North Lincolnshire Green Energy Park, fill in your details below.