Why is the DCO Scheme needed?
The Energy Recovery Facility will help meet two urgent national and local needs: to reduce the amount of waste going to landfill and to generate low carbon energy.
WASTE
26 million tonnes of waste left over after recycling in the UK is turned into refuse derived fuel, exported or sent to landfill every year. Refuse derived fuel is a way of recovering energy from waste that would otherwise go to landfill.
There are not enough facilities in the UK to process all the refuse derived fuel produced. 12 million tonnes a year, nearly half of the refuse derived fuel produced in the UK, is exported abroad or sent to landfill. Nearly one million tonnes of this currently travels by road to the Humber Ports and is exported.

ENERGY
At the same time, the UK's energy requirements are changing. The Government plans to close all coal-fired power stations by 2025, and to reach net-zero carbon emissions by 2050. Consequently, there is an urgent national need for new, low carbon energy generation.
The demand for energy is also becoming more complex. National Grid expects there to be up to 36 million more electric vehicles on UK roads by 2040. Our proposals can help address these changing patterns of demand by combining energy recovery with a range of energy storage technologies at the same site.
The North Lincolnshire Green Energy Park is being proposed within the North Yorkshire and Humber sub-region, where the Humber Local Enterprise Partnership has adopted an ambitious vision to see the area lead in renewable energy development and skills.
DESTINATIONS OF REFUSE DERIVED FUEL IN THE EAST MIDLANDS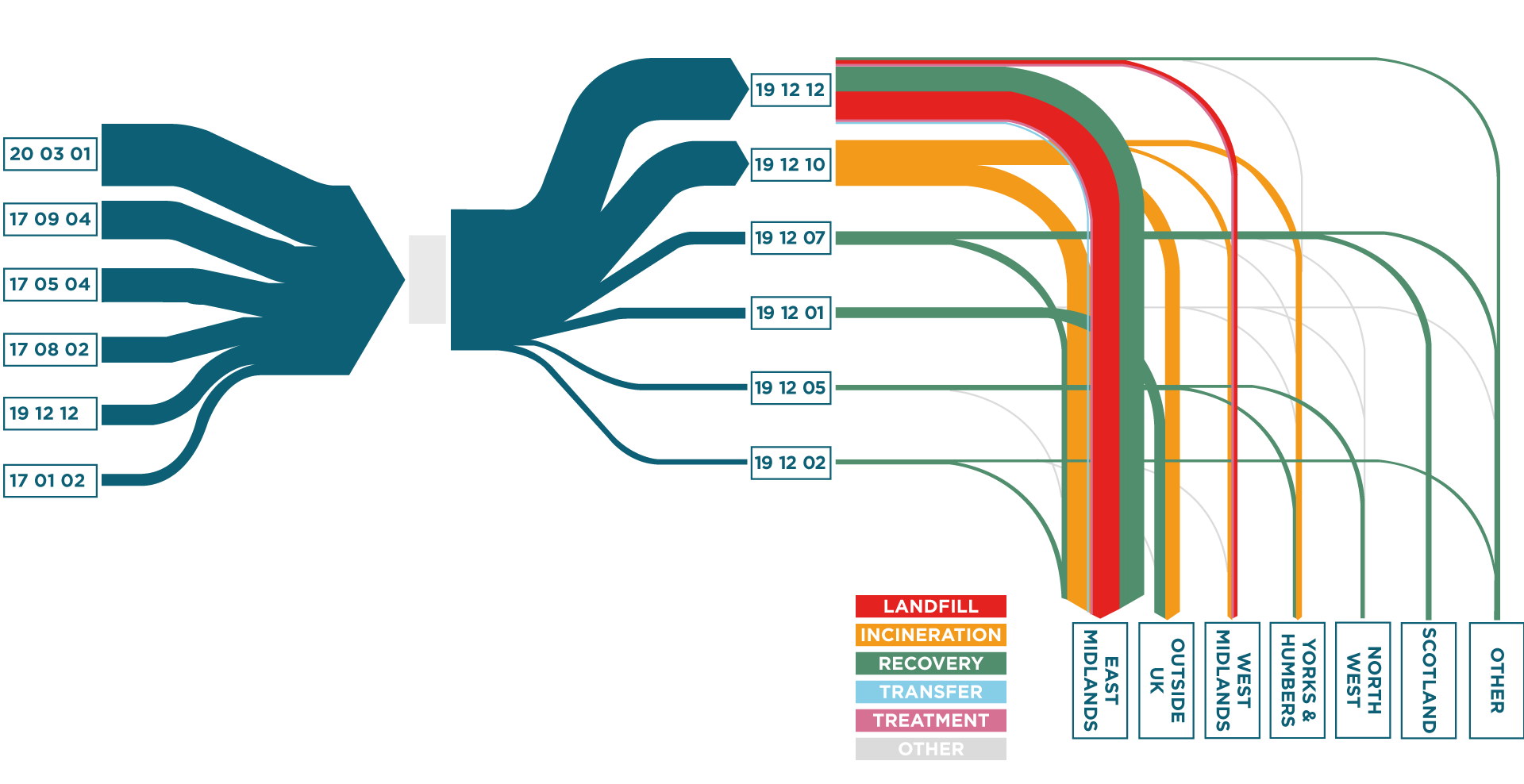 Register for updates
If you want to be kept updated on our plans for North Lincolnshire Green Energy Park, fill in your details below.